We have a collection of ready-made designs for block slider blocks called presets. We have a bunch of pre-configured presets that are ready to use. The best thing about the presets is that they save tons of time. Here are some presets in the block slider pagination block.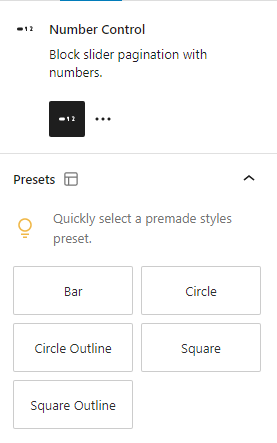 We can apply preset by clicking the buttons inside the Presets panel. You can browse the available presets to find the one that fits your design needs.
When you've selected your desired preset, There will be a conformational notice indicating that the preset is successfully applied.