The Next Generation WordPress Slider Plugin
The new way to create WordPress sliders. It's easy to
use, responsive ready, and lightweight.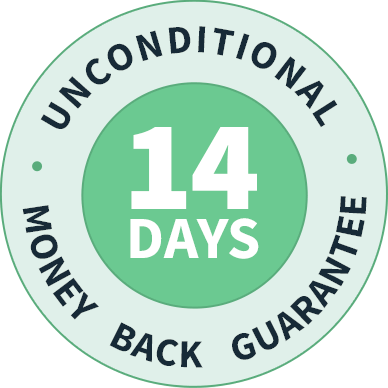 100% No-Risk Money Back Guarantee!
You are fully protected by our 100% No-Risk Double Guarantee. If you don't like our plugin over the next 14 days, we'll happily refund 100% of your money. No questions asked.
Finally, an easy-to-use, powerful WordPress slider
If you are looking for the best slider plugin for your WordPress site. Block Slider is the best option because of these features.
Pagination Controller Block
Drop-in slider pagination controller blocks that can be used anywhere.
Next/Previous Controller Blocks
Drop-in slider navigation controller blocks that can be used anywhere.
Device Visibility Control
A device visibility control, that allows you control blockslider block visibility on different devices.
No Bloat
Unlike other slider plugins, Block slider does not depend on jQuery or load unnecessary scripts.
Carousel Slider
Create awesome carousels using block slider.
Quick Transformations
Block slider is filled with super quick shortcuts that will allow you to quickly create a slider.
Fully Customisable
Style your slider according to your design needs.
Use Any Block
Use any Gutenberg block in the slider
Keyboard Navigation
Create awesome sliders that can be controlled via the keyboard.
Faq
Have any questions?
Can I upgrade my license after my initial purchase?
Sure! you can easily upgrade later from your account at freemius.
How do support and updates work for BlockSlider?
All license purchases will give you access to one year of updates and support. Licenses are renewed automatically, and you can cancel your subscription at anytime. You can continue to use the plugin even with an expired license, but no updates or support will be provided.
What is the difference between the Free and Pro version?
Block Slider Free is good if you need to create a basic slider, which means it has some limitations. You can use Block Slider Pro to unlock the full potential for creating beautiful responsive sliders. With pro, you can customize your slider in more ways than Block Slider Free allows. You can use templates, add Carousel support, and more.
Can I upgrade my license after my initial purchase?
Sure! you can easily upgrade later from your account at freemius.
Where can I download Block Slider Pro if already purchased?
What are the requirements for Block Slider?
Block Slider requires at least WordPress 5.8 and a modern web browser. We do not support IE8.
Do you offer refunds?
If you are not completely satisfied with BlockSlider after 14 days, you can request a refund and we will give you 100% of your money back – no questions asked.
What happens to the sliders created in the free version after I upgrade?
With Block Slider, you won't lose your sliders. It will automatically recognize the sliders you made in the free version and seamlessly continue working where you left off. In fact, you will be able to add pro-only features to the previously created sliders too.